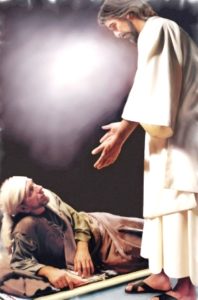 Dear beloved friends in the lord Jesus Christ, Hearty Greetings to you and your blessed family in the name of the lord Jesus Christ. First of All, Thank you so much for visiting our website. I believe that you are blessings to our ministry, So God was shown you about us through this way. I given Thanks to God for you. 
I would like to introduce to you myself about my family and ministry; My Name is Sunil Paul Chapala from India, I am Founder and President of Love Each Other Ministries and start this Ministry in the year of 2007 by approval of our state Government of Andhra Pradesh, District register Office in India. Our Ministry of Registration Number is 638 of 2007,  
We are living in Jonnada village, Part of Gowtami Godavari River, NH-5 Road, near city of Ravulapalem, airport city of Rajahmundry, and East Godavari district. state of Andhra Pradesh. India, Our office Phone No; 91- 08855-278644
Love Each Other Ministries (Loving others is obviously a big deal)
John 15:12-13 my command is this: Love each other as I have loved you.Greater love has no-one than this that he lay down his life for his friends.
John 13:34-35 A new command I give you: Love one another. As I have loved you, so you must love one another. By this everyone will know that you are my disciples, if you love one another.
The Word of God is clearly teaching us About "Love Each Other". So, here I am loving every one and leading them into the true way with Jesus Teachings and helping them financially and preaching word of God among our people of India and  and make disciples and Co-workers, church planting and distributing gospel tracts, Telugu Bibles, bicycles and providing free educations and Providing food to Poor who are hungry and providing water who are thirsty and proving clothes who needed and helping sick people and visiting prisons. shelter to children's, aged widows, leprous, helpless people and conducting pastors conference and bible seminars,medical campaigns and outreach programs and full time working in social service and church activates.
Matthew 25;35-46 ( Our Soul Journey) 
| | |
| --- | --- |
| Eternal Life  | Eternal Punishment |
| 35. For I was hungry and you gave me something to eat, | 42. For I was hungry and you gave me nothing to eat,  |
| I was thirsty and you gave me something to drink, | I was thirsty and you gave me nothing to drink,  |
| I was a stranger and you invited me in | I was a stranger and you did not invite me in, |
| 36. I needed clothes and you clothed me,   | I needed clothes and you did not clothe me |
| I was sick and you looked after me, I was in prison and you came to visit me.' | I was sick and in prison and you did not look after me.' |
Please try to encourage our ministry with your loving supports and your powerful prayers. We need your co-operation and spiritual directions to do the lord ministry more and more in India. Jesus Christ is center of our lives. Please pray for our ministry and my family and all of us. Sure we will pray for you and your family by contact us at any time.
Once again, thank you for you have time to visit our website and bless our ministry with your prayers and supports.
looking forward to hear from you, May God bless you and your family.
Sincerely in Christ Love and His Ministry, John 15;12,John 13:34
Brother.Sunil Paul Chapala & Ludhiya (President/ Founder)
Please Contact us through our Email; chapala4@yahoo.com