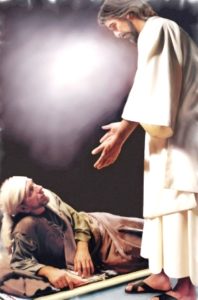 Dear beloved friends in the lord Jesus Christ, Hearty Greetings to you and your blessed family in the name of the lord Jesus Christ. First of All, thank you for visiting our website. We are so excited about what a great things that God is doing many marvels in the people's lives around the world. Daily we are praying for the peace of the world. Amen.
I would like to introduce to you myself about us; My Name is Sunil Paul Chapala from India, I am Founder and President of Love Each Other Ministries and start this Ministry in the year of 2007 by approval of our state Government of Andhra Pradesh, District register Office in India.Our Love Each Other Ministries of Registration Number is 638 of 2007, Andhra Pradesh of India        
The Word of God are clearly teaching us About "Love Each Other as Jesus Loves You"
John 15:12, my command is this: Love each other as I have loved you.
John 13:34, a new commandment I give you: Love one another. As I have loved you, so also you must love one another.
John 15:17, this is my command to you: Love one another.
1 John 3:11, this is the message you have heard from the beginning: We should love one another.
1 John 3:23, And this is His commandment: that we should believe in the name of His Son, Jesus Christ, and we should love one another just as He commanded us.
2 John 1:5, And now I urge you, dear lady–not as a new commandment to you, but one we have had from the beginning–that we love one another.
Galatians 5:14 For the entire law is fulfilled in keeping this one command: "Love your neighbor as yourself."
Leviticus 19:18, Love your neighbors as you love yourself. I am the Lord.  1 Corinthians 16:14, Do all your work in love. 
1 John 4: 8, GOD IS LOVE, so we desire, that Gods love should spread to people of India and worldwide through His command of "Love Each Other as I have Loves You". But we have thinking it that how to love one others? The Bible says in Galatians 6; 2 Bear one another's burdens and thereby fulfill the law of Christ.
So, I am preaching gospel of Jesus among our people of India and leading evangelism and make disciples, church planting and distributing gospel tracts, Telugu Bibles and bicycles and providing free education and free food, clothes, shelter to orphans, widows, leprous, aged helpless people and conducting monthly pastor's conference and bible seminars and crusades and medical campaigns and outreach programs and full time working in social service and church activates.
Jesus Christ is the seat and center of our lives. We are doing the Lord ministry sincerely and faithfully in our areas very hardly with alone among Hindu people and idol worshipers. We need your co-operation and spiritual directions for how to lead our people of India. Please be encouraging our small ministry and pray for all of us. We will pray for you all and your prayer requests, when you will contact us at any time through our email.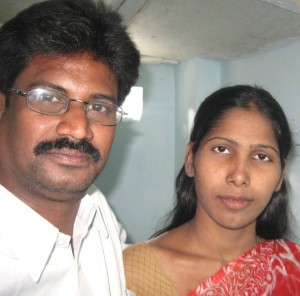 Once again, thank you for you have time to visit our website and bless us with your prayers and supports. Thank you, looking forward to hear from you, May God bless you richly,
Sincerely in Our Jesus Sake.
Brother.Sunil Paul Chapala & Ludhiya 
President of Love Each Other Ministries